"Preparation is everything.
Noah did not start building the ark when it was raining."
-Warren Buffett
As an integrated tax and financial services firm, we help you understand the tax implications of your investment choices and ensure you are making the right decisions to help you achieve your financial goals.
We focus on the three Cornerstones and tailor our guidance to you and your family's unique financial needs.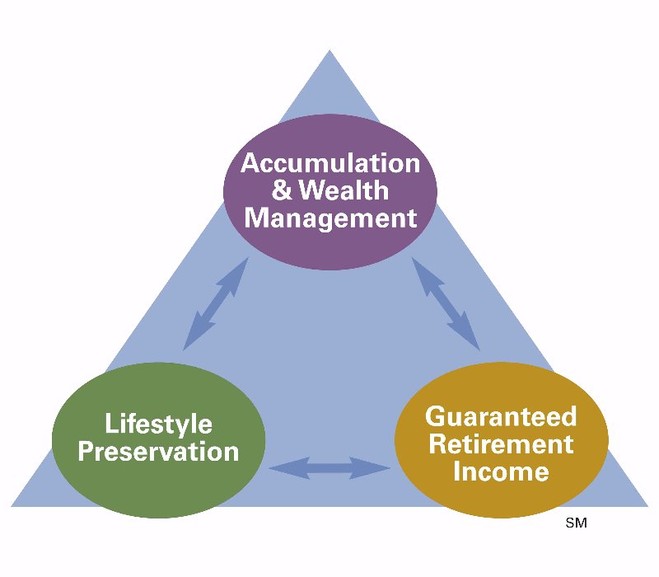 Accumulation & Wealth Management: focusing on growth and preservation of your investments, with a secondary focus on transferring your wealth efficiently and effectively
Guaranteed Retirement Income*: ensuring that you have enough money during your retirement years with sustainable income streams in place, even when markets go down
Lifestyle Preservation: protecting your financial assets and your family's well being through the use of estate planning and insurance
Our approach begins with listening to your goals, your dreams and your challenges. We take the time to truly understand your perspective and give you the comfort of knowing you're working with people you can trust.
Most importantly, we are satisfied only when you are.
*Although it is possible to have guaranteed income for life with a fixed annuity, there is no assurance that this income will keep up with inflation. There is a surrender charge imposed generally during the first 5 to 7 years or during the rate guarantee period.
Index annuities are insurance contracts that, depending on the contract, may offer a guaranteed annual interest rate and some participation growth, if any, of a stock market index. Such contracts have substantial variation in terms, costs of guarantees and features and may cap participation or returns in significant ways. Any guarantees offered are backed by the financial strength of the insurance company, not an outside entity. Investors are cautioned to carefully review an index annuity for its features, costs, risks and how the variables are calculated.
Investors should consider the investment objectives, risks, charges, and expenses of the variable annuity carefully before investing. An investment in a variable annuity involves investment risk, including possible loss of principal. Variable annuities are designed for Long-term investing. The contract, when redeemed, may be worth more or less than the total amount invested. Variable annuities are subject to insurance-related charges including mortality and expense charges, administrative fees, and the expenses associated with the underlying sub-accounts. The prospectus contains this and other information about the variable annuity. Contact Daniel Offutt at 281-890-1000 to obtain a prospectus, which should be read carefully before investing or sending money.