Our Team
"Some men see things as they are and say, Why.
I dream things that never were and say, Why not."
-Robert F. Kennedy
DANIEL S. OFFUTT | MBA, CFP®
Principal and founder of Charter Wealth Management, LLC
Daniel is deeply committed to helping individuals and families create financial security. Daniel has over 30 years of experience in financial services. He serves and works closely with individuals, families, private businesses, and other professionals. Daniel has an extensive background in tax matters and often works with clients to uncover problems such as navigating many complex IRA and retirement plan distribution strategies. He is familiar with the Tax Cuts and Jobs Act of 2017--the new tax law.
Daniel earned a Master of Business Administration in Finance from the University of Texas at Austin. His Bachelor of Arts was also conferred by the University of Texas at Austin. Daniel did post-graduate studies in international relations at the University of the Americas in Mexico City; and, he is a graduate of the Professional Education Program of the College of Financial Planning in Denver. Daniel is a United States Air Force veteran and also served as a volunteer in the Peace Corps of the United States of America.
Daniel is a CERTIFIED FINANCIAL PLANNER™ certificant. He is a member of the Financial Planning Association (FPA) and participates in the local Houston chapter activities. Daniel is also a member of the Society of Financial Service Professionals.
Daniel has series 7, 63, and 66 securities registrations. He is a registered representative of Cetera Financial Specialists LLC and he is an Investment Adviser Representative of Cetera Investment Advisers LLC. He holds an insurance license issued by the Texas Department of Insurance.
Friendly and approachable, Daniel brings energy and deliberation to the wealth management process to ensure that your years of hard work will rest on a solid, thoughtful foundation.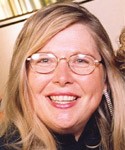 BEVERLY LEWELLEN
Beverly brings 30 years of professional experience in dealing with the business community both locally and nationally. Beverly brings a unique perspective to the firm. Prior to her business career, Beverly graduated from Brackenridge School of Nursing and was licensed as an RN. Later, as president of DSO Development Corporation, which she helped found in the early 1980s, she became associated with the tax software division of Arthur Anderson & Co. This association helped in the transition of the entire tax preparation industry which she helped to become technically savvy and computer literate.
Currently, Beverly works with the medical profession as a resource in the implementation of accounting and medical software systems.
At Charter Wealth Management, LLC, Beverly coordinates client events, correspondence, and service related activities. Additionally, Beverly works closely with our clients who are medical professionals concerning practice management issues.